"Until one has loved an animal, a part of one's soul remains unawakened." - Anatole France
Losing a pet can be one of the hardest things to go through in life. Our trusty companions mean the world to us. They love us with their whole hearts and we think of them as best friends and part of the family. Unfortunately, we will almost always outlive them. The special love we learn to share from a pet is worth every precious moment with them and we all want to remember our furry friends forever. While their memory and our love for them will live on, an artisanal pet urn can be the ideal way to keep a dedicated, treasured memorial forever.
In addition to owning a beautiful handmade urn that is as special as your pet angel, when you purchase an urn from us, we make a donation to a couple of very important causes that let the spirit of your pet angel live on. The two nonprofits we support are Monkey's House and Charleston Animal Society.
Monkey's House is a dog hospice and sanctuary that caters to homeless senior dogs. Senior dogs are all too often left behind. Not everyone is capable of taking on the responsibilities that come with an aging pet and sadly many of these loving dogs are left without a home. The goal at Monkey's House is to provide shelter, food, medication, and veterinary attention for elderly dogs in their final years and to make the end of their lives as comfortable, loving, and joyful as possible. Monkey's House is located on a 6-acre farm in Burlington County, NJ. The organization is dedicated to easing the end of these dogs' lives with compassion and care. It runs solely on the contribution of donations and volunteers.
The Charleston Animal Society in Charleston, South Carolina, is a shelter of multiple services for homeless animals. The organization's motto, "No Kill. No Harm. No More." is a declaration of their dedication to saving and rehabilitating abandoned, mistreated, and lost animals. They offer services ranging from adoption and fostering to spaying and neutering. The main goal of Charleston Animal Society is to find loving homes for all their animals while remaining committed to ending overpopulation. They are AAHA accredited and staffed with highly-trained and caring veterinarians. The work they do is immeasurable.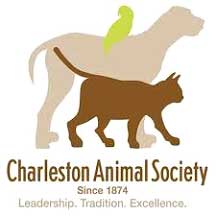 Safe, loving environments should be the right of every animal. It is up to us to protect and ensure happy, healthy lives for all of our animal friends. No kill Shelters like Charleston Animal Society and a home for aging k-9's like Monkey House ensure as many animals as possible will have the life, love and treatment they deserve. It's organizations like these are making a big impact on the decrease of animal homelessness.
According to the ASPCA, the number of dogs and cats entering U.S. shelters annually has declined from approximately 7.2 million in 2011 and the number of dogs and cats euthanized in U.S. shelters annually has declined by approximately 2.6 million in 2011. That decrease is mainly attributed to a steady increase in adoption and successfully relocating owners thanks to the efforts of places like Monkey House and Charleston Animal Society. These organizations are making a big difference but run on donations and time volunteered by caring individuals. It is important to act. The memory of our beloved pet angels lives on through non-profits like these. We can pay forward the love from our pet angels while memorializing their memory with Spiritpet Urns.
These organization are doing their part to save and shelter animals and we are proud to be part of the solution. We invite you to be a part alongside with us when you purchase a handmade, personalized pet spirit urn for your pet angel. Every contribution matters.